Shantui JANEOO Machinery Co., Ltd. is a Chinese concrete machinery company who has been in operation since 1956. That makes JANEOO one of the oldest enterprises in Chinese concrete equipment industry. We specialize in providing all kinds of concrete mixing plants, central mix and ready mix concrete batch plant, and asphalt mixing plant worldwide in a totally integrated turnkey production system, which incorporates customized site layout engineering, batch plants, mixers, material handling conveyors, cement silos, central dust collection, batch automation controls, and batch office trailers.

JANEOO is located in the Jinan City of Shandong Province, near Beijing and Shanghai, and is also close to Qingdao and Jinan, 2 harbor cities in China. That means product shipping here would be rather efficient and convenient no matter by air, sea, or train. We are currently staffed by over 1000 well-trained and experienced employees.
In 1982, JANEOO developed the first double shaft horizontal concrete mixer in China.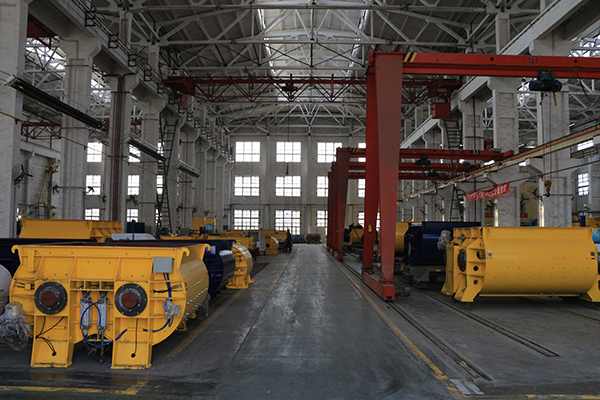 In 1992, the first HZS50 concrete mixing plant was built in our company. That equipment was awarded the Prize for Science and Technology by the National Construction Ministry.
Currently, JANEOO provides a wide product catalogue that covers 11 types, 31 series, and over 100 models. Our flagship products include concrete mixing plant, dry mortar mixing plant, asphalt mixing plant, concrete truck mixer, and crushing equipment. Our concrete batch plants, concrete mixers, and concrete truck mixers have been widely applied in airport construction, bridge building, and road construction projects.
JANEOO has got over 70 patents. Besides, JANEOO represents the first concrete machinery maker in China to develop eco-friendly concrete plant, energy-saving concrete mixing equipment, and ship-mounted concrete batch plant.
Today, JANEOO has got its products distributed and its name known worldwide. The name JANEOO has been equated to Quality and Reliability in concrete equipment industry. Our concrete machineries are exported to over 55 countries and regions. In China, we have provided concrete processing solutions for the Three Gorged Dam, Beijing Capital International Airport, Beijing-Shanghai High-Speed Rail, and Qinghai-Tibet Railway.